The ICUP Organising Committee is very pleased to invite you to submit your abstract for an offered paper for consideration for presentation at the 9th International Conference on Urban Pests in Birmingham, UK from 9 to 12 July 2017.
The deadline for receipt of abstracts by the Conference Organising Committee is 15 September 2016. You will find detailed instructions for submitting the abstracts on the ICUP website.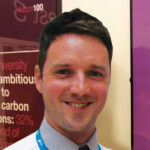 We are looking forward to receiving submissions of high-quality original scientific research related to urban pests. Details of the ICUP programme will be regularly updated.
We also look forward to welcoming participants from all over the world to join us in the UK in July 2017. Details regarding registration will be available later this summer.